The transplant specialists on the medical staff at Baylor Scott & White Annette C. and Harold C. Simmons Transplant Institute at Baylor University Medical Center – Dallas and Baylor Scott & White All Saints Medical Center – Fort Worth deliver quality, advanced care for patients with end-stage liver disease, end-stage renal disease, hepatobiliary and pancreaticobiliary disease, as well as patients with chronic pancreatitis.
Our goal is to deliver the best organ transplant experience, by providing carefully selected organs to our patients in the shortest possible time. A multidisciplinary environment allows us to access and utilize innovative technology and research for our patients with complicated cases of liver and kidney disease and those with chronic pancreatitis. Our expert medical and surgical teams work with empathy, sensitivity and compassion to restore meaningful life to as many patients as possible.
As a referring physician, provider or colleague, you play an integral role in our mission. Through this abdominal transplant newsletter, we provide an update on our new alcohol-associated liver disease program, our advancements in the use of robotic technology for transplant surgery, innovative research for islet cell transplantation, an assessment of liver acquisition costs and summary of two events held by our program this past spring. We're excited about all that is happening for patients in our program, and appreciate your support.
Please let us know how we can be of service to you and your patients, or if you have any questions.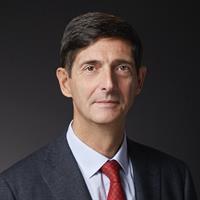 Sincerely,
Giuliano Testa, MD, MBA, FACS
Chairman and Chief of Abdominal Transplantation,
Baylor Scott & White Annette C. and Harold C. Simmons Transplant Institute