It is again a great honor and pleasure to introduce this latest issue of the Baylor Scott & White Annette C. and Harold C. Simmons Transplant Institute Abdominal Transplant Update.
Almost 40 years ago, our abdominal transplant team began to deliver transplant care to some of the sickest patients in the Dallas/Fort Worth area. The vision was to provide innovative therapeutic options that would save lives, as well as improve the quality of life, for patients in need. Building on that vision, what is now the Simmons Transplant Institute continues to innovate by adding new technologies, like robotic-assisted living donor hepatectomy, and liver pumps like normothermic perfusion that will allow us to accept more donor organs. Most recently, we have expanded our services to the Austin area, established new patient care models, and, most importantly, we have recruited and promoted to leadership roles some of the best talent in the world.
Please let us know how we can be of service to you and your patients, or if you have any questions.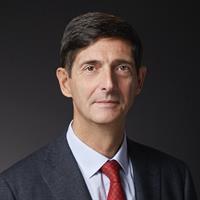 Sincerely,
Giuliano Testa, MD, MBA, FACS
Chairman and Chief of Abdominal Transplantation,
Baylor Scott & White Annette C. and Harold C. Simmons Transplant Institute